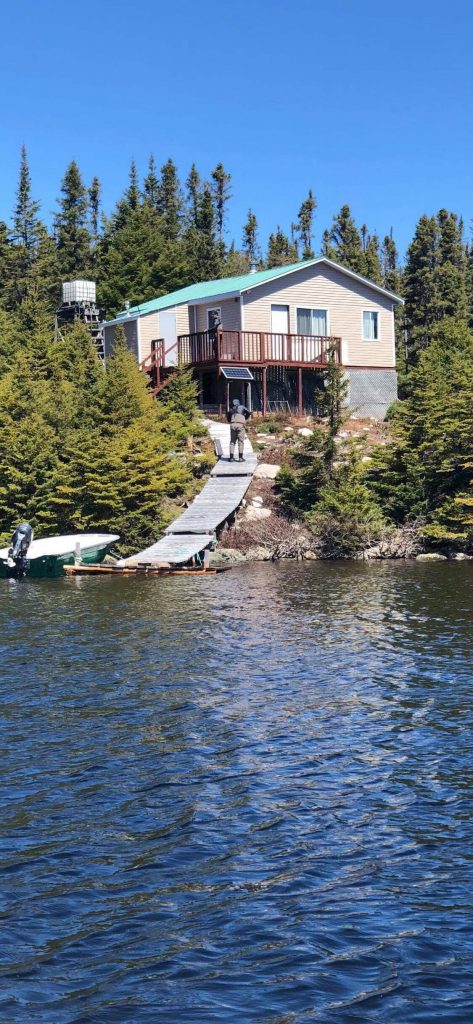 This cottage, located on the big Lake Musquanousse, is fully equipped for your comfort; bathroom, solar panel, and propane, refrigerator, stove and cutlery complete for the preparation of your meals. What you need to bring to stay there is your bedding and your food (condiments, salt and pepper, drinks and cooler).
The cottage capacity is 6 people maximum; three private rooms with double occupancy, a satellite phone (accessible for your safety), the fishing guide per stay can vary the number of people and there must be a minimum of 4 people to rent it.
Motorized boats (25 hp 18 feet) and gas are included.
Seaplane transportation from Natashquan directly to the cottage is included.
Ideal if you have someone in your group with less mobility (you only go down 15 steps to access the boat)
A fishing guide per group is included and mandatory.
Price: $ 450 / person (minimum 4 people and 4 nights – 5 days)
N.B.: We limit our reservations to approximately 100 guests annually to provide 5 star service and keep this unique site as it is.
Pleased to welcome you,